Munafo - Hendrie Wedding Pictures  
DVD Info
Photo credits are given under each photo on the following pages (one for each of the slideshows on the DVD):
Rehearsal Dinner
Ceremony
Formal Photos
Reception - Party
Honeymoon
This page explains how the photo filenames (in the DVD-ROM section of the disc) can be used to distinguish who took the photos.
---
YouTube Yideos
My cousin Steven made the DVD video possible. The ceremony videos have been uploaded to YouTube: intro, archetypes, welcome/reading, ancestors/parents, address, monitum/vows, rings/pronouncement.
The party footage, slideshows, and photo montage are currently only on the DVD.
---
Script and Syllabus
If you want to read the words, go here. The ritual design and associated info is here.
---
Guest Photos
The photos on this page and the following pages were all taken by our guests.
This page covers the time before the start of the ceremony. You can skip ahead to Ceremony, Cocktails, Party Part 1, or Party Part 2. There are also some honeymoon pictures.
---
Before the Ceremony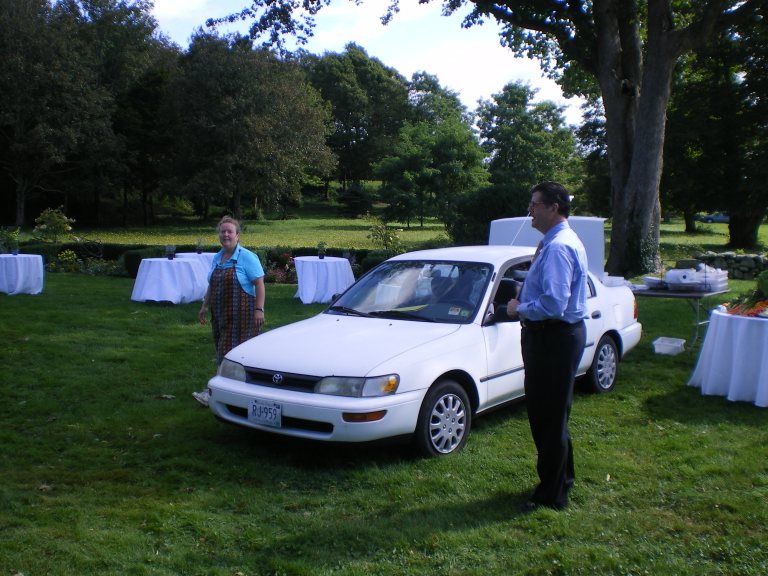 10:16
Wilma (on the left) is the head of Wilhelmina's Catering in Sakonnet.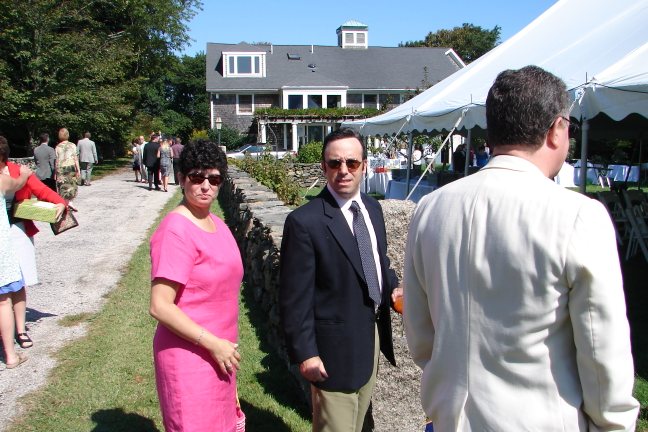 10:53
Many other arriving guests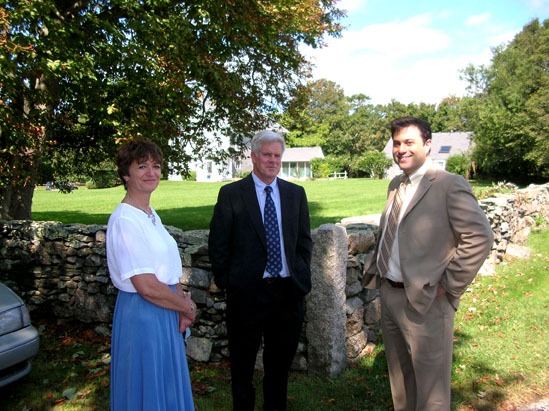 11:04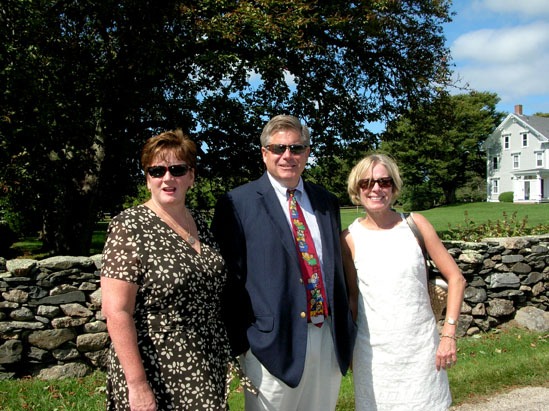 11:06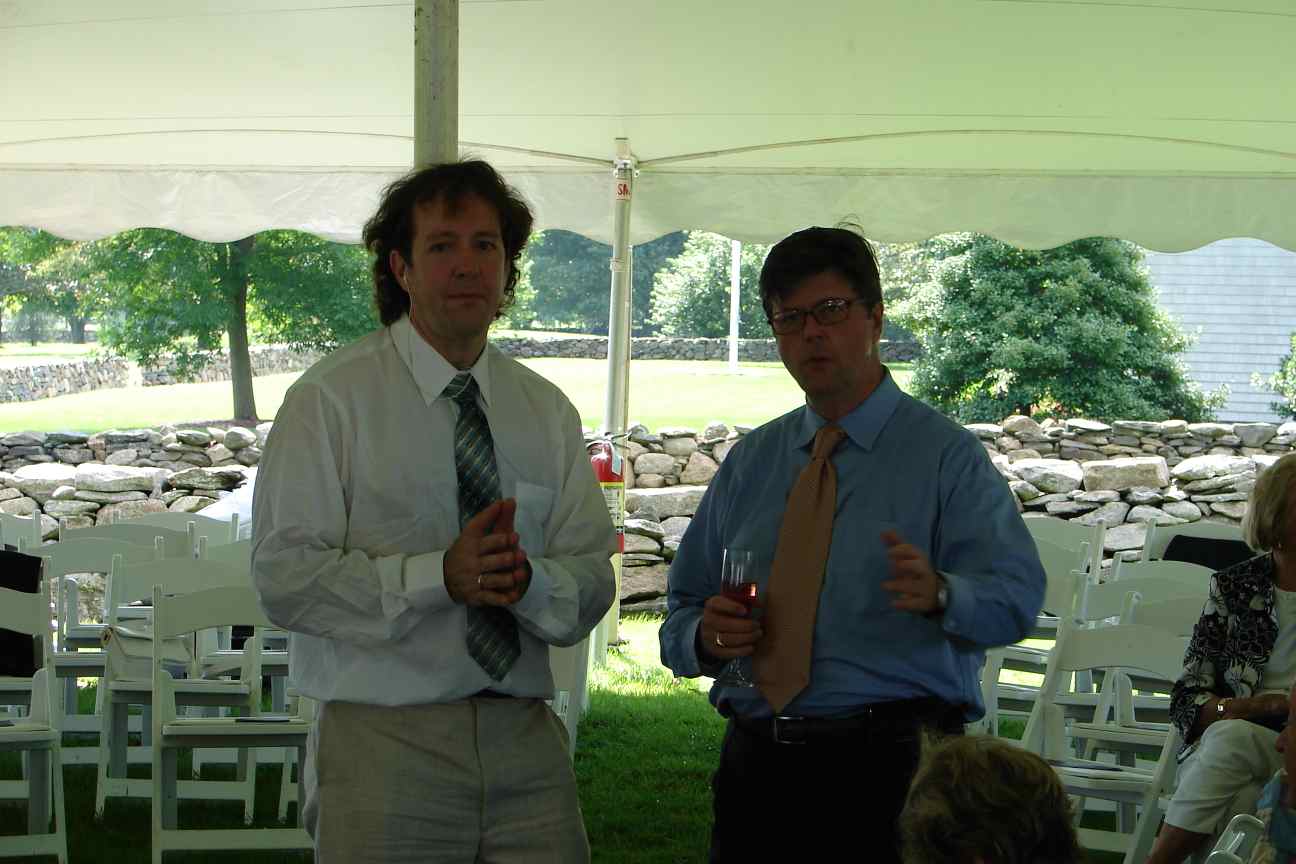 11:18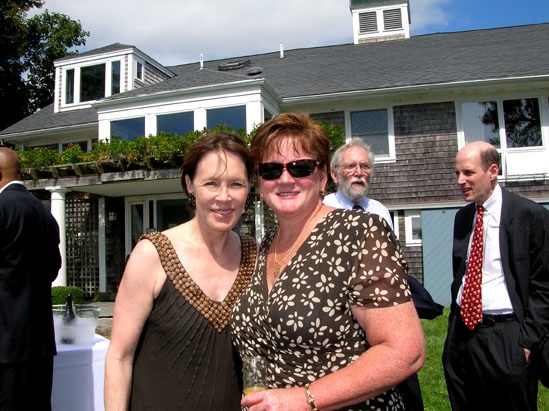 11:24
We let people know that the ceremony will start soon (some logistics, such as sound, had been delayed mainly by the need to shore up the tent structure after tropical storm Hanna)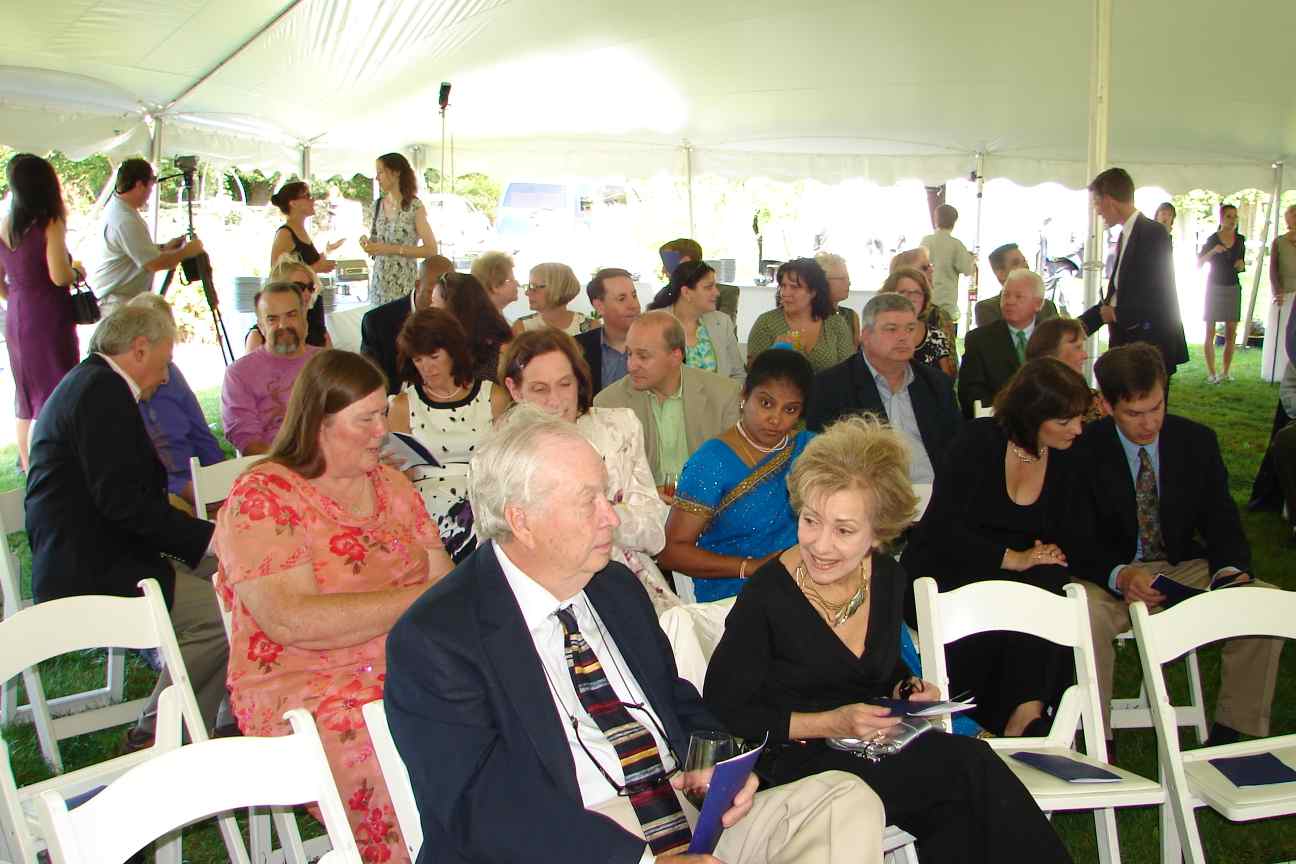 11:27 Southwest quadrant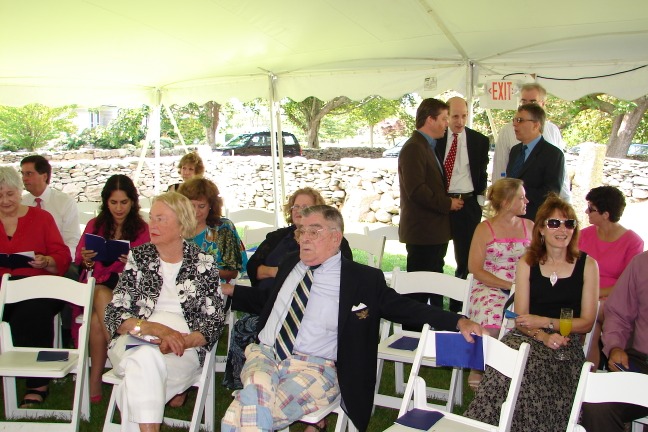 11:28 Southeast quadrant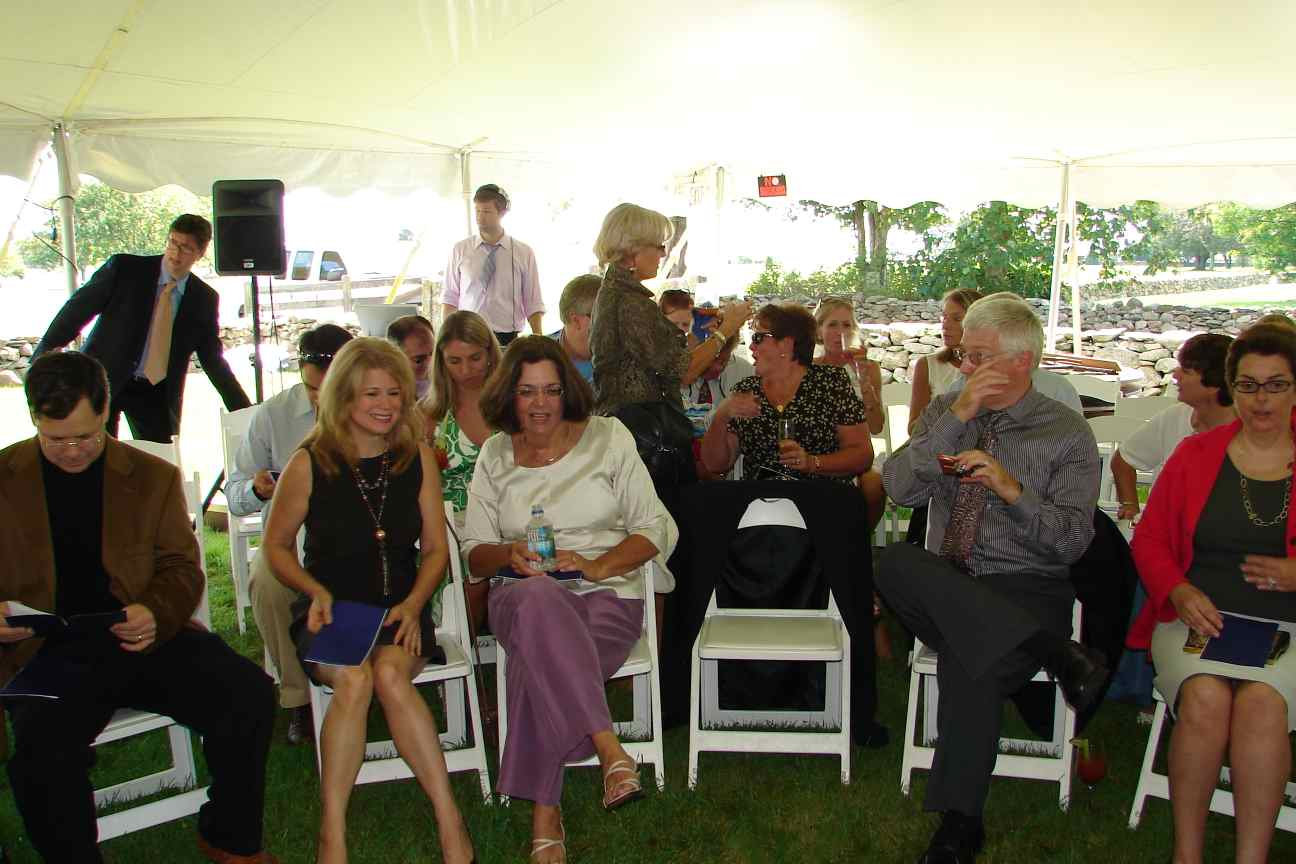 11:28 Northeast quadrant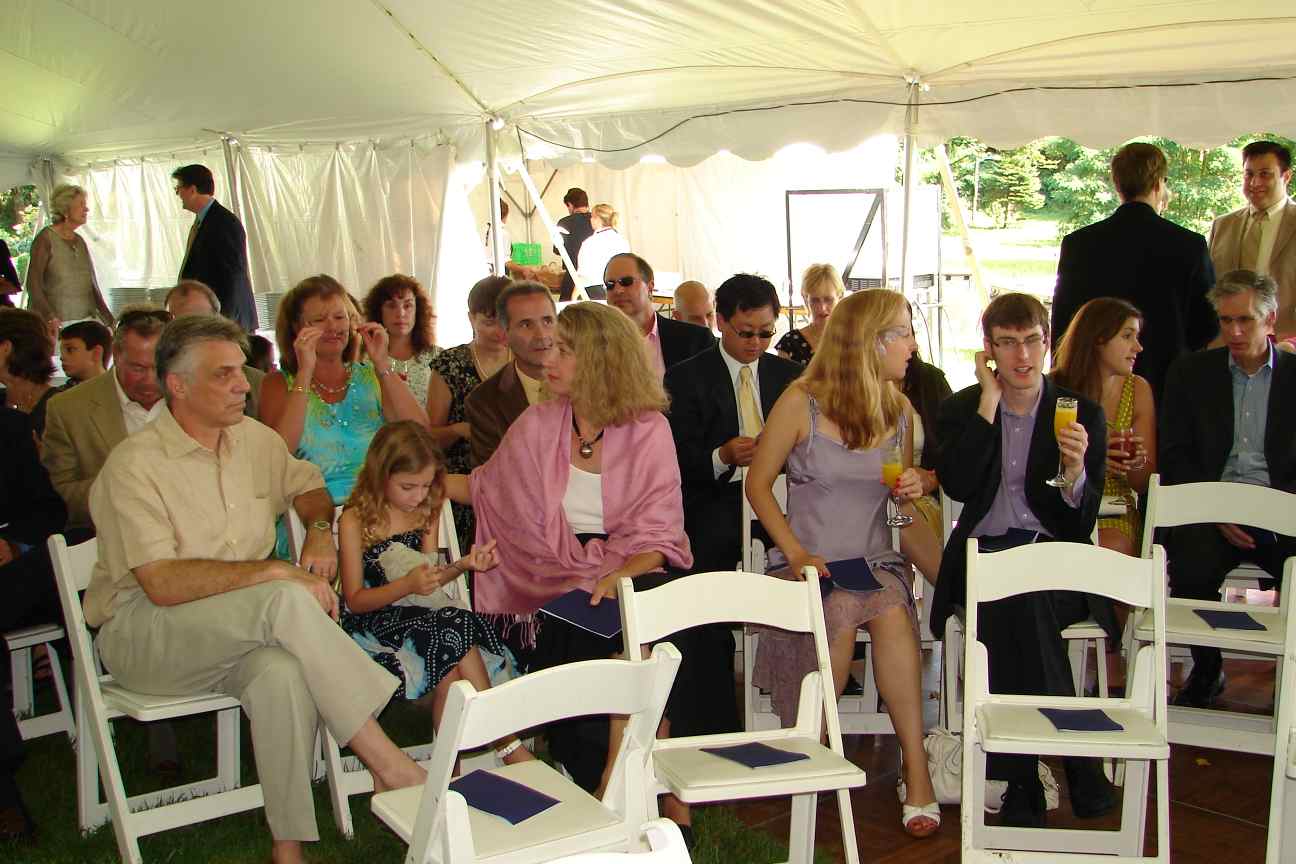 11:28 Northwest quadrant
.
Proceed to Ceremony.
---
This page was written in the "embarrassingly readable" markup language RHTF, and was last updated on 2020 Mar 26.

s.11