Dwell  
Robert P. Munafo, 2012 Apr 16.

---
---
Dwell is a colloquial name for the
Representation Function
called
Escape-Iterations
.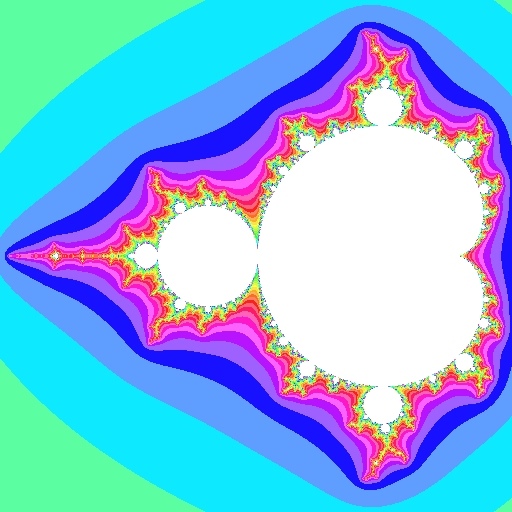 image of the Mandelbrot set showing dwell values
In this image, exterior points are colored according to their dwell. See the dwell limit article for a comparison of different dwell limit (NMAX) values.
See iterates for the definition of the iteration function. See also interior dwell.
---
revisions: 19981209 oldest on record; 20120416 add figure
---
---
From the Mandelbrot Set Glossary and Encyclopedia, by Robert Munafo, (c) 1987-2022.    
Mu-ency index
---
This page was written in the "embarrassingly readable" markup language RHTF, and was last updated on 2012 Apr 17.

s.27